St. Thomas More School Newsletter
October 31-November 4, 2022
Principal's Message
Building Community – One Body, Many Parts
1 Corinthians 12:12 Just as a body, though one, has many parts, but all its many parts form one body, so it is with Christ.
Dear Parents and Families,
We have a busy and blessed week at STMS. Saturday, our students showed up in their fantastic costumes to enjoy Trunk or Treat. The evening kept going with music and merriment. We were able to celebrate Halloween together on Monday and some very familiar Christmas songs took a spooky turn when the 8th graders lead Pumpkinfest.
Tuesday, our 2nd graders did a beautiful job of taking the lead at the All Saints Day Mass. There was a large turn out and the praises could be heard around the congregation. Mrs. Gibson and I had a challenge not getting teary-eyed at our young students' performance. In 3rd grade, students brought in pictures of a deceased loved one (grandparents, pets, family friends) to display on their Altar de Muertos.
November and December will be full of activity and I look forward to seeing you all around the school. If I haven't met you, please take a moment to say hello at pick up or drop off.
мир Myr (Peace in Ukranian),
Elizabeth Glaze
Speech Tournament
Eight STMS students competed at the AMHS Speech Tournament Saturday. They competed against other middle schools in the Archdiocese.
Congratulations to our winners in the following events:
Novice Dramatic Interpretation
Abby S – Top 6 Placement
Amaya C -3rd
Shannon M -1st
Novice Impromptu
Shannon M – 2nd
Open Dramatic Interpretation
Blen T 3rd
Open Impromptu
Amen T – Top 6 Placement
Open Editorial Comment
Ishan L -1st ($1000 AMHS scholarship)
Team Inspirational Speaker
Amen T
WAY TO GO PHOENIX!
Picture Retakes and 3-Year-Old Preschool Pictures
Picture Day for 3-year-old preschool and make-ups is Thursday, November 10, 2022. If you ordered photos on the original day and you would like to have them retaken, you do not need to order again. Simply return the photos to school on or before picture day. If you would like to order a new package of photos with a new photo that will be taken on make-up day, use this online order form:
https://v2.myproimages.com/kids-photography-2111/code/StThomasMore2022
Red, White & Blue Day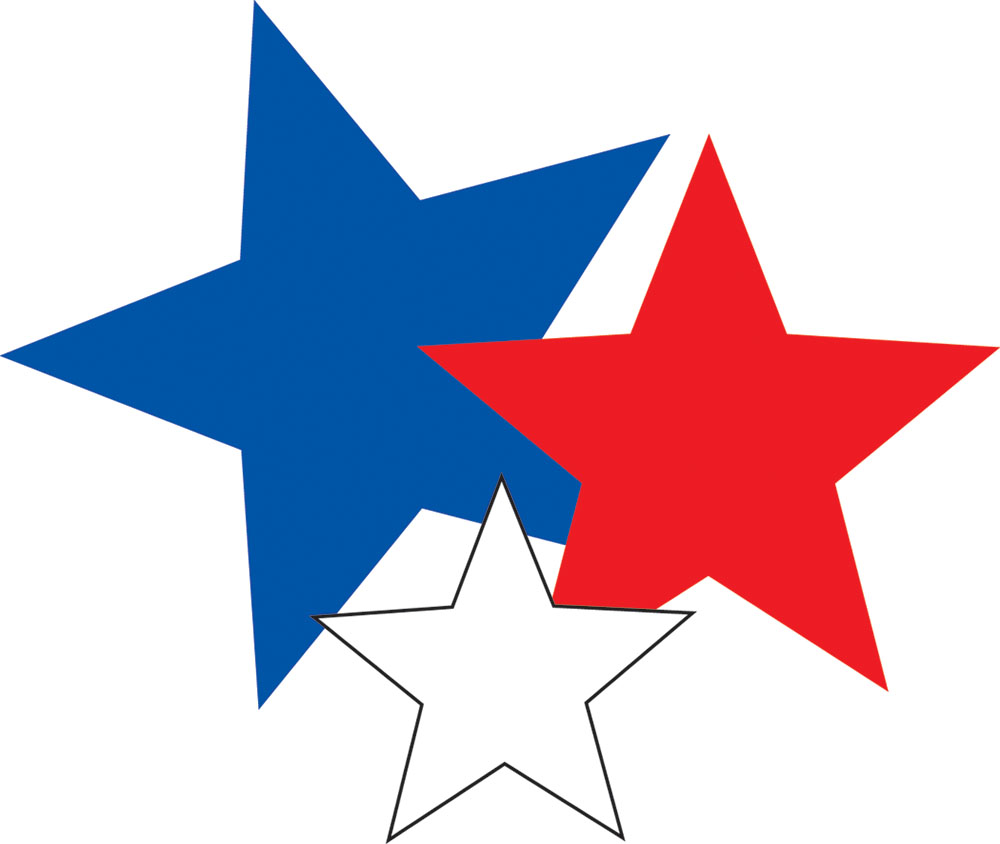 $1 Free Dress Day
Tuesday, November 8th
Bring $1 and show your patriotic spirit by wearing a red, white, or blue top to school. You may wear jeans or other dress-code appropriate bottoms.
Money will be going to pay for postage for the 3rd grade stewardship project of sending candy to Soldier Angels. All candy collected in the candy drive will be bagged and shipped to deployed service members and veterans.
Candy Drive
Need that extra Halloween candy out of the house next week? Still want it to go to a good cause?
From November 1-4, the 3rd grade will be collecting candy all next week to send to Soldier Angels' Treats for Troops. Active military personnel and veterans will receive candy bagged by our 3rd graders with notes of appreciation in them. Help them with this stewardship project by donating any leftover Halloween candy next week. Candy must be individually wrapped and fun sized is preferred to fit in sandwich bags.
Help our 3rd graders make some special soldiers feel like kids in a candy store!

Thanksgiving Food Drive
Our annual food drive to support St. Vincent de Paul will run from November 14-23. Please see the attached flyer for information.
Hot Lunch Returns
HOT LUNCH is coming…
Starting November 18
Tara Meucci is excited to be back on Friday's to help with hot lunch. Orders and payments are due on Thursdays (day before). No Refunds or change will be given. We will be offering Costco pizza and hot dogs to start.
All pizza lunches will include choice of drink (water, soda, juice) and a treat.
Hot dog lunches will include choice of drink (water, soda, juice) bag of chips and treat.
Cost is $5 per lunch extra slice or hot dog is additional $1. Please see the link below for the order form.
Hot Lunch November/ December Order Form
Early Dismissal for Appointments
Please remember to email your child's teacher and copy the office staff if you are taking your student out of school for an appointment. We appreciate your cooperation on this.
Free Dress Days Reminder
Please remember on Free Dress Days that students may wear more casual clothing as long as they are dressed within school dress code guidelines. Along those lines, please keep in mind that student dress should be modest – no bare mid-diffs or spaghetti straps, clothes must fit properly. No leggings (unless under a skirt) in grades 5 and up.
Patrol
Anyone looking for volunteer hours? We can always use your help in patrol!! You will receive 1 hour for every AM or PM day. Please contact me (Robert Trias) for which days you are available and either mornings (AM) or afternoons (PM) or both. You contact myself @ (206)353-2000 or TRIAS0175@yahoo.com , I will also be doing patrol every Monday (PM), so you can talk to me at school.
Thank you!!!
STM Christmas Festival
Please join us for the Christmas Festivities at St. Thomas More Parish on November 26th, 6-9pm and Sunday, November 27th, 9:30-3:00pm. Please see the STM Christmas Festival flyer for more information.
Extended Care Supervisor Needed
7:00-8:15. The pay range is $17-$20/ hour (depending on experience). Alternatively, St. Thomas More School parents can use volunteer hours if they wish. If you, or someone you know, is interested, please contact the school office at (425) 743-4242. The application is available on the Archdiocese Website/ Frontline (click the link).
Volunteers
Parents who wish to volunteer will need to be current on their Virtus Training, Protecting God's Children and complete the School Volunteer Agreement attesting to their vaccination status. Parents wishing to volunteer inside the school building will need to be fully vaccinated.
Here are some upcoming training dates that are nearby (register on Virtus):
11/05 St. Michael Church, Snohomish, 9am
11/05 St. Elizabeth Ann Seton, Bothell, 10am
Parent Pick Up
Please do not arrive before 2:45. We continue to have an abundance of cars lined up on the street, which impedes traffic flow, is dangerous, and upsets our neighbors. Parents, please remember if you are parked in the gravel parking lot, you need to exit via the left lane of the "snake" line out the proper exit. If you are in the timed parking lot, you will need to wait until students are cleared from the lot before you exit.
Auction Update
Hello families,
Here is the new auction blurb for this week's newsletter. This replaces what was posted last week. Thanks, Jessica
SPONSORSHIP & ADVERTISING
ATTENTION Family & Friends who own a business! St. Thomas More School has Advertising and Sponsorship opportunities for our annual Auction.
If you own a business, NOW is the time to become a sponsor and/or advertiser of our school auction.
Our annual auction has three (3) parts – which means more visibility! This is a great opportunity to get exposure with both our school and parish communities.
Online – November 14-18, 2022
Gala – March 11, 2023
Family – April 29, 2023
If you get your sponsorship/advertising donation in before Thursday, November 10, 2022, your business will be represented at all three events.
We would love to recognize your business across our social media platforms and at our events. We need your support to make this important fundraiser a success!
You can find the sponsorship/advertising forms here: https://stms.org/…/2022/09/Sponsorship-Advertising-.pdf Or reach out to me directly at Jessica@nvllaw.com
SOLD OUT – Inside back cover and Back cover of auction program.
   PROCUREMENT WISH LIST
  We have created an Amazon Wish List for anyone who needs help coming up with ideas of what to procure for our Spring Auctions. Please check out the Step Into Spring Gala wish list at the following link: https://www.amazon.com/registries/custom/16MZ1EB1D7KLS/guest-view
Please share this link with anyone who is interested in donating to our Auctions.
  CLASSROOM AUCTION
HELP NEEDED  
We are still looking to fill in the gaps for our Classroom Auction obligations.  Please reach out to your room parent, or to me directly Jessica.e.nunn@gmail.com if you would like to assist as the procurement lead or art project for your grade. 
Our class basket themes are filling up fast, so please send me your theme if you haven't already.  
| | | | |
| --- | --- | --- | --- |
| Grade | Procurement Lead | Basket | Art Project |
| K |   | Mariners |   |
| 1 |   | Adopt a kitty | Starry Night  |
| 2 |   |  Family Night | |
| 3 | Kelly Schmid | Coffee & Cocktails | Lego – Seattle Skyline |
| 4 |   |   Cooking |   |
| 5 |   | Builder's Paradise  |   |
| 6 |   | Baking – w/ mixer |   |
| 7 |   | Escape Room |   |
| 8 |   | Seahawks |   |
Thank you for your help,
Jessica Lang | Auction Procurement Team | St. Thomas More School
Cell (425) 890-5891
Follow Along @stmsauction
Parents Club
Hello families, what an eventful week we have had!
On Wednesday, October 26th Ubebooks author, Annie Cheng, spent the morning at STM reading to the Pre-K to 2nd grade students. Annie read "Nurse Ube," from her new book series, newly written in. Both the kids and Annie had a marvelous time!
Our very first Pop-Up Hot Lunch hosted by 88Cues was a great success! The gross was $899 and 88Cues donated 20% of the proceeds to STMS.
Trunk or Treat
Last Saturday's Trunk or Treat was a huge success! Not only did students have fun trunk or treating from all the Halloween cars, but they also had a party at Dalton Hall! We sold concessions, decorated cookies, danced, and was serenaded by Mr. Schmid as the last crew cleaned up! It was such a great turn out and everyone had a fabulous time!
Thank you to Dayana Barajas for leading the Halloween decorations committee for the Dalton Hall and the Family Auction & Parent Club cars, and to all parent volunteers for being part of the Trunk or Treat and for their tremendous help with decorations, music, and concessions!
This week was another example of the parish and school partnership that brings enjoyment and strengthens the bond of our community!
Thank you!!
Fundraisers:
· Wreath and Poinsettia ordering has concluded. Items can be picked up on November 22nd!
· Year-round Fundraisers:
-Script
-Shoe fundraiser still underway.
– 20 pairs =$15.00 toward fundraising
(Reminder you can ask places you frequent if you can place a collection box.
-Ask family friends or community for a donation. )
Fairbanks Farms – Our proceeds are still being calculated from the STM Day at Fairbank Farms!
STM Tumblers:
We have wonderful hot/cold STM tumblers for sale. Contact Francesca to get yours.
CYO is a wonderful program for our students! We are in need of equipment and facility rental funds. Please consider supporting the Brown Bear car wash sales for our program. Contact Karen Pena for you purchase.
Kind regards,
Francesca and Suzi
Parent Club Chairs
Other Local Area Events
"Nick of Time" Free Heart Screening
Meadowdale High School is hosting the "Nick of Time" event, which provides free heart screenings to young adults. The Nick of Time Foundation in partnership with the UW Medicine Center for Sports Cardiology will be at our high school campus on Wednesday November 2, 2022, at Meadowdale High School.
This event is open to all to students and athletes between 14-24 years of age. Register here:
https://booknow.appointment-plus.com/yq0zz2cm/10
Raising awareness regarding Sudden Cardiac Arrest in youth, and ultimately producing a safer community. In the US, we lose one high school aged athlete every three days to Sudden Cardiac Arrest. Many have a hidden heart abnormality that left undiagnosed, will lead to SCA.
For more information on the Nick of Time Foundation, visit their website:
Nick of Time Foundation: https://nickoftimefoundation.org
MTHS STEM Program Information Night
Date: Wednesday November 9th
Time: 6 pm-8 pm
Location: Mountlake Terrace High School Theater (in person/onsite)
Virtual Option:
You are invited to a Zoom webinar.

Date Time: Nov 9, 2022 05:30 PM Pacific Time (US and Canada)
Topic: MTHS Annual STEM Parent Information Night

Join from a PC, Mac, iPad, iPhone or Android device:
Click Here to Join
Note: This link should not be shared with others; it is unique to you.
Add to CalendarAdd to Google CalendarAdd to Yahoo Calendar

Or One tap mobile:
US: +12532158782,,83787789042# or +16699006833,,83787789042#
Or Telephone:
Dial(for higher quality, dial a number based on your current location):
US: +1 253 215 8782 or +1 669 900 6833 or +1 719 359 4580 or +1 346 248 7799 or +1 669 444 9171 or +1 309 205 3325 or +1 312 626 6799 or +1 386 347 5053 or +1 564 217 2000 or +1 646 876 9923 or +1 646 931 3860 or +1 301 715 8592
Webinar ID: 837 8778 9042
Participant ID: 492583
International numbers available: https://edmondsschools.zoom.us/u/kenRd76prL
Invited Guests: 7th & 8th grade Parents & Students
Please join us for a comprehensive presentation & overview of the Mountlake Terrace STEM Program Pathways.
Our STEM Staff will be there to answer your questions. Tours of the STEM Magnet labs & classrooms will follow the Q & A session.
RSVP by November 4th (see RSVP link below)
https://forms.gle/gL7N5EvcfuszqqkR7
Direct questions to: Debra Davenport davenportd@edmonds.wednet.edu
CYO
Saint Thomas More CYO Basketball registration is open for girls and boys in grades 4th – 8th.
Register at: https://www.teamsideline.com/seattlecyo
Registration will close on October 28th.
League Games: 11/19, 11/20, 12/3, 12/4, 12/10, 12/11, 12/17, 12/18, 1/7, 1/8, 1/14, 1/15, 1/21, 1/22, 1/28, 1/29
Coaches:
4th Grade Boys – Andre Lang and Alfredo Barajas
5th Grade Boys – Darren Walker
8th Grade Boys – Jerome Angeles
5th Grade Girls – Andre Taylor (St. Pius)
STMS will not have teams for 4th-grade girls, 6th-grade girls and boys, and 7th-grade girls and boys. If your children are still interested in playing, please contact me at kjpena77@gmail.com. I will be able to find a spot for them on another parish team.
Dear Families,
Our kids are enjoying this year's CYO Sports! Help us to raise funds for our CYO sports to cover our equipment, fees, and expenses!
We will be selling Brown Bear Car wash tickets inside Dalton Hall during Trunk or Treat to support our CYO Program at Saint Thomas More.
You can purchase 1 ticket for $12 or 2 tickets for $20.
All profits will go towards paying for gym and track facility fees and purchasing new equipment.
Thank you for all your support!
-Karen
STMS Open House
Preschool-8th grade Open House
Join us for our upcoming preschool-8th grade Open House on Nov. 9th, 2022 from 9:30 to 11:30 a.m.
Learn more about St. Thomas More School, the admissions process, and experience our school in action.
Please RSVP to attend at Margot.mclaughlin@stms.org
Stewardship Campaign
St. Thomas More Parish needs help with mailings for the Annual Catholic Appeal mailing. All hours can be used toward your volunteer hours (3-4 hours for each mailing). If you would like to help, please contact Catherin Bellande in the parish office at (425) 743-2929, ext. 100 or cathyb@stmp.org.
COVID -19 Guidelines
St. Thomas More School is following the guidelines published by the Washington State Department of Health and the Snohomish Health District. As of the end of October, STMS had 7 reported cases of COVID-19 positive test results to date.  
The Snohomish Health District has recently revised their guidelines. The link to the guidelines can be found below:
Please continue to keep your child at home if they are ill. We will continue to follow the advice and recommendations of the Snohomish Health District as we navigate the cold and flu season.
If your child exhibits COVID-19 symptoms at school, they will be asked to wear a mask, and we will call home. We have COVID-19 testing available and may require proof of a negative test prior to their return to school. The options for testing are: 
Testing is conducted at home by the parent, and a copy of the negative test is sent to the school.
Testing is conducted by the parent at STMS with our testing supplies.
Testing is conducted by one of the office staff at STMS.
If your child tests positive, the quarantine period is 5-10 days. If after 5 days, your child is symptom free he/she may return to school (wearing a mask) as long as you provide proof of a negative test result. Negative tests should be emailed to the STMS office staff. Siblings of a child who test positive, or if a child is exposed to someone else in the home who tests positive, may return to school as long as there are no COVID-19 symptoms with proof of a negative and remain masked.
Dates to Remember
11/3: Parents Club Meeting, Renggli Room (after drop-off)
11/8: Red, White & Blue $1 Dress Day
11/9: School Commission Meeting
11/10: Veteran's Day Assembly, 9am
11/11: No School – Veteran's Day
11/14-11/23: Thanksgiving Food Drive
11/23: Half Day; 11am Mass
School Mass & Assembly Schedule
The All-School Masses & Assemblies for November:
| | | | |
| --- | --- | --- | --- |
| Thursday, November 10 | Veteran's Day Assembly | 9:00am | Grades 4, 5, and 6 |
Also, this year each grade level will lead the 3rd Sunday Mass (or Saturday vigil Mass), which coincides with Coffee & Donuts (with the exceptions of December, April, and June). Please see the table below for Mass times and participating grade level . All participants and attendees in school uniform will get a free dress pass. Please note we have made revisions to the scheduled Masses.
| | |
| --- | --- |
| Nov 20, 8:30 | 4th Grade |
| Dec | Christmas Vacation |
| Jan 21, 5pm *  | 7th and 2nd Grades |
| Feb 26, 10:30  ** | 6th Grade and Kindergarten |
| Mar 19, 8:30 | 3rd Grade |
| Apr | Spring Break |
| May 21, 10:30 | 5th and 1st Grades |
*The January date has been changed from 1/14 to /21 to not conflict with Martin Luther King, Jr. weekend.
**The February date has been changed from 2/19 to 2/26 to not conflict with President's Day weekend.
WSCC Newsletter
Below is the link to the Fall Quarter 2022 Newsletter for Catholic Schools published by the Washington State Catholic Conference.
New Music Teacher
We would like to extend a warm welcome to our new music teacher, Mr. Rodney Ocfemia. Mr. Ocfemia is a skilled musician, as well as a parishioner at STM. We are so excited to have him join our family!
Coffee & Donuts
Please see the links below to sign up. We need more people to sign up for the 8:30 Mass.
Pastoral Council
The Pastoral Council is a consultative body to the Pastor which serves the people of God through visionary leadership and direction.
The purpose of the Pastoral Council is:
To create, inspire, and demonstrate leadership and enthusiasm for all matters relating to the spiritual and temporal affairs of St. Thomas More Parish
To provide recommendations for Parish priorities, directions, and policies through pastoral planning.
To Promote communication, visibility, and understanding among the Parish Commissions, Committees, Community, Archdiocese, and universal Church.
Informing community, Council members are challenged to ongoing renewal through prayer, study, listening, and dialogue.
In developing priorities and directions for the Parish, the Council is to become the means to achieving full participation by the Parish in its mission by giving its voice in guiding and directing Parish life.
In fostering communication, the Council encourages and initiates dialogue among parish leadership and organizations and brings the concerns to the larger Church.
We invite you to become a part of our Pastoral Council. Our regular schedule is 4th Thursday September- June. However, the September meeting will be on 9/29 jointly with Finance Council.
For more information, please contact Nick Golla, (818) 903-9140 nngolla@gmail.com
Scrip
SCRIP NEWS!
Shopping with Scrip is Fundraising while you shop!
Scrip In Person Sales
· Wednesdays 8-9am & 2:30-3:30pm
· School Coffee & Donut Sundays 9:30-10:30a & 11:30a-12:15p
· 1st & 3rd Sundays 9:30-10:30a
· Orders for physical orders placed on the app or left in the office by Tuesday will be filled and ready for pick up on Wednesday with the Scrip Sellers.
(*See below for volunteer opportunities!)
BROWN BEAR FOR CYO: Brown Bear will no longer be sold as Scrip and instead will go towards supporting our STMP CYO Sports! *Please note: As CYO is not linked to Parents Club, it will not count towards fundraising. EVERY DOLLAR $ will go towards gym fees, new equipment, uniforms, etc. Keep an eye out for opportunities to buy!!
NEW LOCAL VENDOR ALERT Crafty B's Artisan Boutique located in Edmonds and in Everett Mall. Shop local and find unique handmade gifts! Rebate 20%! https://www.thecraftybs.com/
RAISE RIGHT BONUS FEST: Last weekend to earn extra rebate bonuses during October's Bonus Fest with purchases on the Raise Right App! If you're not on the App, email us for the enrollment code. stmpsscrip@gmail.com
*VOLUNTEER OPPORTUNITIES: Join our Scrip team for drop-in volunteer hours when you're available OR weekly commitments! Sign Up below if interested to arrange training. https://www.signupgenius.com/go/5080A4DA4AC2FA5F85-scrip1
**Currently looking for at least 1-2 people with weekly or drop in availability on Sundays between Masses, Wednesdays AM/PM, Fridays AM, and Saturday Evenings.
Come find us if you have any questions!! Let us help you, help Scrip work for you! CHECK OUT OUR PAGE & FIND FORMS AT: https://stms.org/fundraising/scrip/
-Your Scrip Team
Website
We are continuing to revise and improve the website. You can now access the calendar under the Parents tab for to see upcoming events. There is also updated Auction information. We will continue to keep you informed of updates and improvements throughout the year.